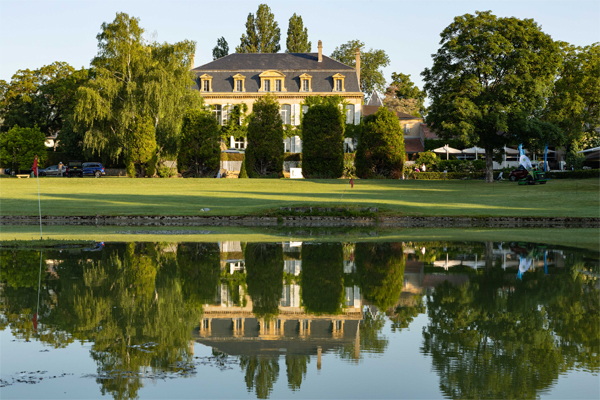 8th June 2022 | Alps Tour Golf
The Alps Tour heads to France for the Open de la Mirabelle D'Or.
Metz, June 8th 2022– After a week off, the tour moves to the Northeastern Grand Est Region in France for the Open International de la Mirabelle D'Or. The tournament will be played from June 10th until June 12th at Golf Domaine de la Grange Aux Ormes near Metz, France.  On June 9th, the traditional pro-am with 40 teams will be played.
The tournament has reached its 19th edition this year, however it has been part of the Alps Tour schedule since 2005.  The event has had various winners over the years, including Italy's Lorenzo Gagli and Spain's Alejandro Del Rey who are now DP World Tour Players. The current defending champion is France's Franck Medale who won in 2021 with a score of 14 under-par. On May 30th, a qualifier event was played at the tournament host, Golf Domaine de la Grange Aux Ormes, that offered players the opportunity to qualify for the extra 7 available spots in this week's event.
The Field-
Participating in this week's field is current Order of Merit Leader, Netherland's Koen Kouwenaar in addition to the other top 8 players in the current rank: Gregorio De Leo, Stefano Mazzoli, Tomas Bessa Guimaraes, Pierre Pineau, amateur Julien Sale, Mathias Eggenberger and amateur Tom Vaillant, all of whom are trying to capture the 2022 Open de La Mirabelle D'Or title.
It is sure to be a very compelling week to watch as all of this season's previous winners except for Marcus Brier, winner of the 30th Gösser Open, are scheduled to compete. As each player strives to capture their second season win, they will also strive to improve their current position in the Order of Merit rank. Current defending champion, France's Franck Medale will be one of the many French players representing their country at the 19th Open International de la Mirabelle D'Or, as a strong home field is expected.
Seven players were able to qualify at the qualifier that was held on May 30th, 4 of which are professional players and 3 amateur players. The qualifier was won by Thomas Dorier with a score of 63.
There will be 144 players from 20 different nationalities competing for a prize fund of €40,000 and 45,000 points. The winner of the 2022 Open International de la Mirabelle D'Or will earn € 5,800 and 6,525 Order of Merit points. It is a 54 holes stroke play tournament where a cut will be made after 36 holes to the top 40 players and ties.
The Course-
Golf Domaine de la Grange Aux Ormes in Metz, France is a 6436 meters par 70 course. Designed by Philippe Gourdon, it is placed on an undulating terrain that offers various different challenges to each player. The golf course is outlined by century old trees and water hazards, yet provides views of the surrounding countryside as well as of Val Messin. The château in the background is the estate's signature view. The fairways are relatively broad but the dense rough can penalize any inconsistent tee shot. Golf Domaine de la Grange Aux Ormes is home to 27 holes, an 18 holes course called "Le Bois Brûlé" and a 9 holes course called "Le Breuil". "Le Bois Brûlé" has been the longtime host of this tournament.
Tournament Promoter-
This event is organized and promoted directly by the golf club, Golf Domaine de la Grange Aux Ormes. The Institutional Sponsors that support this tournament are: Région Grand Est, Département de la Moselle, Ville de Marly, Inspire Metz and Fédération Française de Golf. The Private Partners at this event are: Crédit Agricole, Quadral, Mercedes Kroely, Demathieu & Bard, JC Decaux, Opéra Théâtre, Mayer and Banque Populaire. The Official Suppliers of the tournament are: Eurogolf Luxembourg, Lemoy, Heineken, Château Sainte- Marguerite, Cristian Senez, Agence Grand Angle and Café Richard. In addition, their media partners are the following two media outlets: La semaine and Républicain Lorrain.
Follow along on www.alpstourgolf.com or the official "Alps Tour Golf" app to keep up on all the latest news (available on App Store for iOS devices and Play Store for Android)
#risinggolfstars
#raisinggolfstars
Instagram- @alpstourgolf
Facebook- Alpstourgolf
Twitter- @alpstourgolf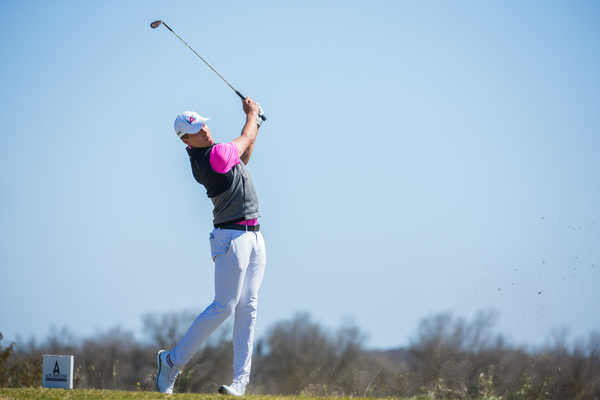 13th April 2022 | Alps Tour Golf
Koen Kouwenaar leads with a 7 under par after the First Round at Miglianico Golf.
It was a beautiful morning with perfect scoring conditions to start the 2022 Abruzzo Alps Open at Miglianico Golf. This week the course is playing as a par 70 for the 138 players competing.  Thanks to Miglianico Golf and Country Club President, Mr. Mario Dragonetti and course superintendent Mr. Carmine Berardocco for the outstanding work preparing the golf course in excellent conditions allowing the players to have great scoring opportunities.
At the end of the first round of the Abruzzo Alps Open there is a packed leaderboard. Netherland's, Koen Kouwenaar leads the field with an amazing 7-under par 63. He has a 1 stroke lead over Italian amateur, Flavio Michetti, Austria's Uli Weinhandl, France's Pierre Pineau and Portugal's Tomas Bessa Guimaraes who all shot a 6 under par round 64.
Koen Kouwenaar turned professional at the end 2020 and is currently 8th on the Order of Merit. This is his first season on the Alps Tour, due to the fact that he had a wrist injury which ended up needing surgery last year and was unable to play. Koen after his amazing 7-under par round which included 1 eagle, 7 birdies and 2 bogeys said, "I played well today. The long game was good, not as sharp as always but it was good, especially my driver. My putter was very hot today which is why I was able to make a lot of birdies. The course conditions are great. The fairways are firm and fast and the greens are very pure. The greens are slightly soft with allows for shots to be close to the pin. For the next two rounds, my key is to stick to my process. I know I can play well so I want to stick to my process and see what happens."
Defending champion, Jacopo Vecchi Fossa, who is currently playing this week as the Challenge Tour has an off week, shot a 3-under par round 67 and is 4 shots back of our current tournament leader. After the round, Jacopo said "I played well from tee to green, however once I got on the greens, I was struggling with my green reading. The course and the greens are in perfect conditions like always, it's overall consistently very well maintained by the course superintendents. The weather is good with a slight breeze and I'm looking forward to the rest of the tournament"
Italy's Flavio Michetti only 18 years of age, had a great start to the 2022 Abruzzo Alps Open with a bogey free round of 6-under par 64 round and currently tied in second place. After the round he was very pleased about his performance today. Michetti was pleased to comment "I played very well today especially around the greens in fact I didn't lose any strokes with my short game or putter. My long game was pretty consistent and I was able to keep my ball always in play. I was very concentrated for all 18 holes which allowed me to have a 6-under par round. The greens are tricky but they are in very good conditions and roll very well." 
Tomas Bessa Guimaraes, 25 years of age, who is a previous winner of this season at the 2022 New Giza Open and currently second in the Alps Tour Order of Merit had a good start to the tournament this week. He started his round with 6 birdies on his front nine for an incredible score of 29, 6 under par and continued with 2 bogeys and 2 birdies on the back nine to end his round.
"The course is in really good condition with maybe a few slight differences from the past years, maybe a little bit softer. I hit a lot of good drives which gave me a few easy birdies like on the 4th hole and the 8th hole where I had two eagle opportunities. My long iron game was very solid which allowed me to have 3 birdies on the par 3's which for me is the toughest part of this golf course." These were the comments from France's Pierre Pineau after he completed a 6 under par, bogey free round this afternoon. He also said- "There was only a slight breeze therefore we had perfect conditions overall and I'm happy to have taken advantage."
Uli Weinhandl, 45 years of age was consistent in his round today with a front nine score of 32 and a back nine score of 32 which included 8 birdies and 2 bogeys.
The 2022 Abruzzo Alps Open is an event organized by the Italian Pro Tour, promotes all golf professional events played on Italian soil.
Among the 138 players competing this week you'll find 119 professionals and 19 amateurs. This week's field is represented by 14 nationalities, the majority of which are French, Italian, and Spanish. In the French field, there are 23 players represented. Among the Italian players, there are 64 players represented, and among the Spanish there are 17 players. The tournament winner will earn €5,800 and 6,525 Order of Merit points.
Round 2 of the Abruzzo Alps Open, will begin again at 7:30 am from hole 1 and 10. It will be an intriguing round to watch thanks to the packed leaderboard and good scoring conditions.
Follow along on www.alpstourgolf.com or the official "Alps Tour Golf" app to keep up on all the latest news (available on App Store for iOS devices and Play Store for Android)
#risinggolfstars
#raisinggolfstars
Instagram- @alpstourgolf
Facebook- Alpstourgolf
Twitter- @alpstourgolf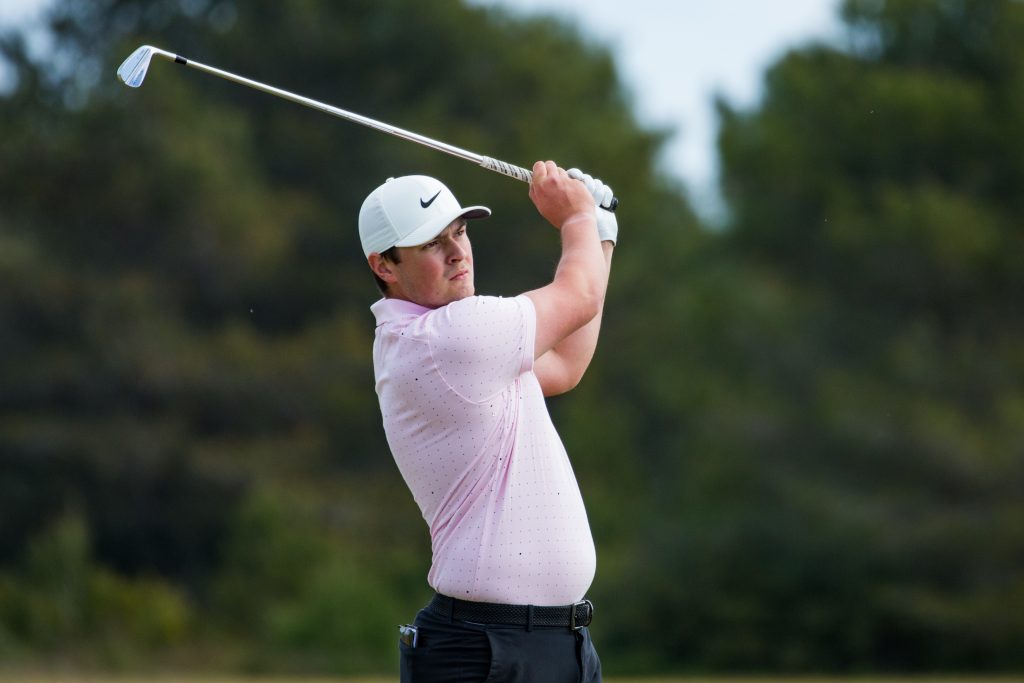 22nd February 2022 | Alps Tour Golf
Ein Bay Open 2022 – Pierre Pineau and Conor Purcell leading the field after day 1
February 22nd, Egypt, 2022 – A wonderful first day of golf along the coasts of the Gulf of Suez at the Sokhna Golf Club.
The 120 participants melted away their tensions and faced off each other under the sunshine and in almost perfect weather conditions.
Due to the rains of the past few days, the course was slightly different than last year when it was played in May and players had to adapt their game to those differences.
Two players are co-leading the Ein Bay Open after the first 18 holes with scores of 65 (-7): One is the French Pierre Pineau, 22 years old, who came second last year here at Sokhna GC.
He scored a total -7 thanks to 10 birdies, 6 on the front nine and 4 on the back nine, one bogey and one double bogey.
"I immediately started very aggressive and delivered 3 nice birdies in a row but unfortunately I made a double bogey at the fourth after finishing outside the green with a putter. I quickly recovered thanks to a few birdies and started putting really really well throughout the round. 3 times I nailed putters from 10 meters away".
Irishman Conor Purcell also returned a brilliant card with the same 65 (-7) as Pineau. He got an invitation to play here at the Ein Bay Open after he had to withdraw from the Qualifying School last November due to a food poisoning.
Conor, who turned pro in 2019, said: "The course was pretty generous off the tee. I started slow my round and I took my chances when I could. I made a great eagle at the 8th and I've played the par 5s of the course 4 under par which is pretty great. I really loved some good iron shots I hit during this first day. I'm looking to play a lot this year and I really have to thank the Alps Tour for giving me the invitation to come here this week".
Right behind the leaders there are three players tied at -6: Spaniard Juan Luis Sanchez Perez, Italian Gregorio De Leo and Englishman Jack Floydd.
Weather forecast for tomorrow gives slightly cloudy skies in the morning and clear skies in the afternoon with increasing temperatures compared to today. Deciding factor will be the wind gusts, expected up to 18 knots northbound.
Results Round 1: click here or check on the Alps Tour Golf app.
Stay tuned! www.alpstourgolf.com and the app « Alps Tour Golf » (on App Store for iOS devices and Play Store for Android) will keep you updated on every news about Alps Tour.
#risinggolfstars
#raisinggolfstars
9th May 2019 | Alps Tour Golf
Perfect day to score low at Valdeluz, four share the lead at -10
Contenders of the Alps de Las Castillas in Spain took advantage of the perfect weather conditions to go low in the first round at Golf de Valdeluz (Guadalajara). Chill and strong winds experienced yesterday during the Pro-Am (won by the team of Italian Luca Cianchetti) gave way today to sunshine and milder temperatures, more appropriate in this season and in this part of the world, and 117 players scored under par (out of 144).
The course, situated some 60 km North-East of Madrid, showed some kindness to most of the players, leaving them plenty of birdie chances – statistics report a total of 843 birdies and 53 eagles on 18 holes – with only few bogeys (299) to stain their cards. On top of the leaderboard seat four players: a duo of young French rookies, Pierre Pineau, 19 years old from Paris La Boulie and Edgar Catherine, 20, from Aix-en-Provence, who returned two very similar bogey-free scores, both with eagle on hole 11 (a par 5) and eight birdies; Order of Merit leader, Spaniard Sebastian Garcia Rodriguez, 30, with one eagle (hole 14), one bogey (hole 17) and 9 birdies; and experienced Frenchman Xavier Poncelet, 33, from Bordeaux, who finished his front nine with an eagle-2 at hole 18 and totalled eight birdies, five of them in a row towards the end of his round, from hole 4 to 8.
« It was pretty good round – sayd Pineau, who has played 4 out of 6 tournaments in-money with 2 top-tens – my long game was not great today but chipping and putting was very solid. I made a good eagle on 11 holing a 5 metres putt, and a 20 mt putt on 17 for birdie brought me to minus 9, giving me the sprint to finish with another birdie on 18. Tomorrow's strategy will be the same as today, hit as many drivers as I can trying to repeat the same solid short game ».
« I didn't have to make really long putts today – said Edgar, number 35 in the Order of Merit after six tournaments – the longest were from 5 metres at hole 6 and 10 metres for par at 16, otherwise I was generally pretty close to the hole. My eagle came after a super drive, 136 mt to the flag, I hit my wedge at 1.5 metres and made the putt. All my game was pretty regular and tuned today, during my practice rounds I realized that the course could give good chances to score low – which is always good fun in tournaments! – and I thought that I should try and be among those who would go a lot under par… which I did, so I'm happy I've reached this first goal ».
« I've played very well and solid the whole day – said Garcia Rodriguez, who won three weeks ago in Italy and was second in a Challenge Tour event in Spain, last week – the course is in good conditions and I could hit the ball the way I wanted. It's obviously a favourable moment for me, I'm trying to accumulate as many points as I can in order to keep the top positions in the Order of Merit and have an easier second part of the season for grabbing one of the card for the Challenge Tour ».
« Today? It was obviously very good!! – loughed Poncelet, who debuted in the Alps Tour in 2009 – my driving above all, but everything worked really well, I've hit 18 greens in regulation or better. Tomorrow I think it will depend much on the wind, today in the afternoon it picked up quite a lot – I haven't played this course with no wind yet, so we will see. This year I didn't start the season at my best, I think I was still suffering from the final place of last season – one outside those admitted to the Challenge Tour – so I've changed a couple of things during the winter, and now all the pieces are finally coming together ».
Alps de las Castillas, promoted by JGolf 18.0, is possible thanks to the Royal Spanish Golf Federation, Castilla La Mancha Federation, Castilla y León Federation, La Liga 4Sports, the Consejo Superior de Deportes, and the collaboration of Kyocera, Bodegas Barbadillo (official wine), Agropecuaria Fraile, Asendia, Volvo Auto Elia, Wilson Staff, IT Regalos.
1st round results: click here
2nd round draw : click here
Stay tuned! www.wp-alpstour.ocs-sport.com and the app « Alps Tour Golf » (on App Store for iOS devices and Play Store for Android) will keep you updated on every news about Alps Tour.
Instagram @alpstourgolf
Facebook @Alpstourgolf Satellite
Twitter @AlpsTourGolf
Latest Alps Tour Golf News