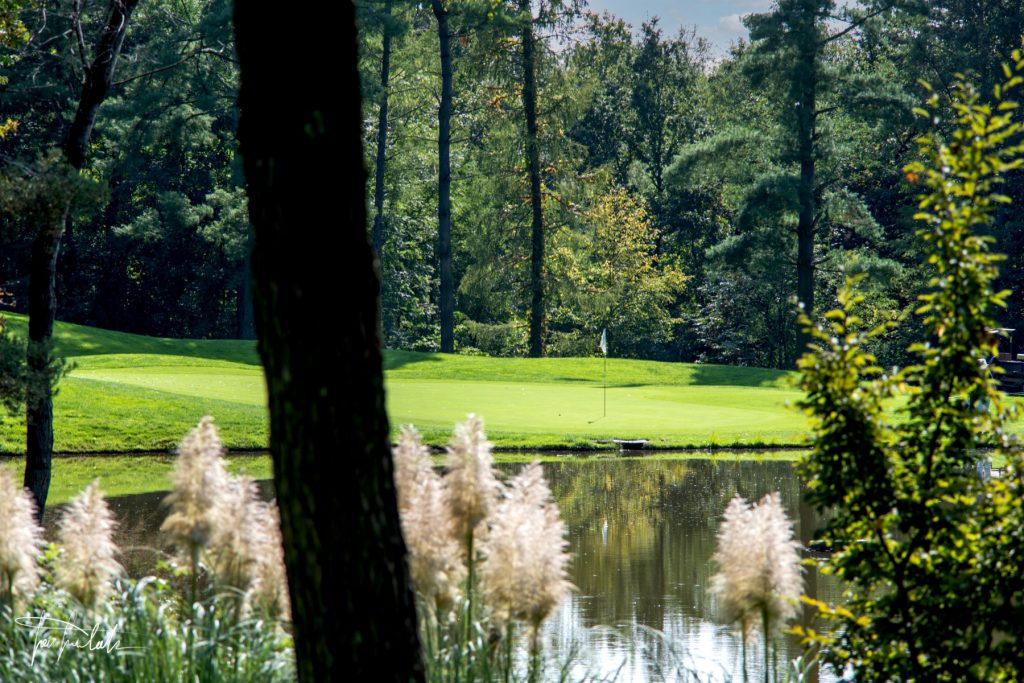 22nd May 2023 | Alps Tour Golf
The 9th edition of the Memorial Giorgio Bordoni presented by Aon gets underway!
Pre-Tournament Notes
Golf Club La Pinetina
Appiano Gentile,Como, Italy
24th– 26th May 2023
---
The 9th edition of the Memorial Giorgio Bordoni presented by Aon gets underway!
Como, May 22nd 2023- After a week off, the tour returns to action in the Northwestern part of Italy for the 9th edition of the Memorial Giorgio Bordoni presented by Aon. This will be the 5th event of the 2023 season and will be played at Golf Club La Pinetina near Como, Italy from Wednesday 24th May until Friday 26th May. On Tuesday 23rd May, the traditional best ball aggregate to par pro-am will take place with approximately 25 teams competing.
This tournament is named and dedicated to highly acclaimed golf instructor, Giorgio Bordoni who unexpectedly passed away in 2013 at the age of 48. He was one of the founders of the Blue Team Golf Academy, a unique and innovative initiative in the world of coaching. He also worked many years for the Italian Golf Federation as a National Coach earning many accomplishments in his career.
This is the 9th edition of the tournament which has been a consistent stop on the Alps Tour schedule since 2014. In 2020, it was the only year the event wasn't played due to the Covid-19 pandemic.
The Field
All of this seasons winners that include: England's Jack Floydd currently 5th in the Order of Merit and winner of this season opener Ein Bay Open, Spain's Quim Vidal current leader of the standing and winner of the 2023 Red Sea Little Venice Open, Netherland's Kiet Van der Weele winner of the 2023 Alps de Las Castillas and currently 3rd in the standing and most recent winner at the 31st Gösser Open Ireland's Ronan Mullarney who is 2nd in the Order of Merit rank, will headline a strong field that will compete for the 2023 Memorial Giorgio Bordoni presented by Aon title.
Alongside the current season winners, 4 players in the top 10 in the Order of Merit will compete: France's Oihan Guillamoundeguy who is in 4th place, Italy's Andrea Romano in 7th in the Order of Merit rank with his compatriots Gianmaria Rean Trinchero who is in 8th place and Cristiano Terragni rounds out the top 10.
The Memorial Giorgio Bordoni presented by Aon title was captured by notable players over the years. The 1st edition of the event in 2014 was won by Spain's Borja Virto while his compatriot Sebastian Garcia Rodriguez came to victory in 2019. Another Spanish victory occurred in 2021 with Angel Hidalgo Portillo winning with a total score of 14 under-par. Current DP World Tour player, Italy's Guido Migliozzi triumphed in 2018.
The 2022 edition was won by Italy's Gregorio De Leo, he won the 2022 Alps Tour Order of Merit and became a Challenge Tour player. He conquered the event in style with a fabulous 59 in the final round!
From 2015 to 2018 as well as the most recent edition was won by Italian players: Marco Crespi, Stefano Pitoni, Guido Migliozzi, Andrea Perrino and Gregorio De Leo all of whom have been able to honor their fellow colleague, Giorgio Bordoni with victories.
This week, there will be 144 players competing from 16 different nationalities for the title.
The players will be playing for a prize fund of €40,000 and 45,000 points. The winner of the 2023 Memorial Giorgio Bordoni presented by Aon, will earn €5,800 and 6,525 Order of Merit points.
The format of the tournament is a 54 holes stroke play, where a cut will be made after 36 holes. The top 40 players and ties will compete during the final round on May 26th 2023.
To view the most up-to-date entry list, click here.
The Course
Golf Club La Pinetina in Appiano Gentile, Italy is situated 35 km north of Milan and 12 km south of Como. It is a very undulating 5761 meters par 70 course. It was designed by Harris Albertini Mezzalane and opened in 1971. It offers beautiful panoramic views of the nearby landscape that includes view of Monte Rosa which is the second highest mountain in Italy and the Alps of Lombardy.
Golf Club La Pinetina covers 70 hectars in the "Appiano Gentile and Tradate Pinewood Regional Park" rich of pine trees, oak and chestnut trees as well as Scotch pine and birch trees. It's not a particularly long course, however the complex design situated on a very hilly terrain, requires accuracy and precise strategy from each player. Thanks to the natural layout of this golf course, players will find notable holes that will allow this course to stand out from the rest.
Tournament Promoter
Like the majority of the Alps Tour events that are played in Italy, the 2023 Memorial Giorgio Bordoni presented by Aon is organized by the Italian Pro Tour, which is a branch of the Italian Golf Federation. They are responsible for promoting the majority of the professional golf events that occur in Italy.
For this week's event, Aon is the tournament Presenting Sponsor. Aon is also a worldwide partner of the 2023 Ryder Cup which will take place at Marco Simone Golf Club in Rome from September 29th until October 1st.
The main sponsors that support the Italian Pro Tour include DS Automobiles, Fideuram Intesa SanPaolo Private Banking, Kappa, Rinascente and Poste Assicura. In addition, their media partners are the following two Italian newspapers: Corriere dello Sport and Tuttosport. The Italian Pro Tour featured social partner is Sport Senza Frontiere Onlus and with an official advisor, Infront Italy.
Follow along on 
www.alpstourgolf.com
 or the official "Alps Tour Golf" app to keep up on all the latest news (available on App Store for iOS devices and Play Store for Android).
#risinggolfstars
#raisinggolfstars
14th June 2017 | Alps Tour Golf
James Played Sharp in Italy
England's James Sharp showed his talent today on La Pinetina golf course. He fired 62, 8 under par, his best score ever in a competition. He has a two shot lead over a group of 5 players including European Tour winner Italy's Marco Crespi.
Sharp confessed at the beginning of the tournament that money will shortly because an issue if he wants to keep on playing on Alps tour. This emergency seemed to give him wings and skills to shot his best score ever in a tournament.
« This my score ever in competition, by 3 shots. This event is my last event if I don't get enough money this. I fell like I have been playing well all year. To be honest, I have been making silly mistakes and made triples and so on but today, I avoid these mistakes.
On the last one, I holed about 10 meters. I saw that the leaders were -6 and I was -7. I had a good line and a good pace, I had the pace all day so.
Tomorrow will be very hot in the afternoon when I play so I have to be prepared, lots of water, wet towel around the neck but you know we played in Guadeloupe, Tunisia and it was hotter than this and it is the same for everyone. I will try to stay calm and not spend to much energy on silly things. »
On his toes a pack of 5 players, Italy's Federico Felli and Marco Crespi, the latter is a multiple winner on the Alps Tour. Austria's HP Bacher, who is playing his first season on Alps Tour and Frenchmen Marc Rodriguez Calassou and Ugo Coussaud who won in France a couple weeks ago.
Latest Alps Tour Golf News