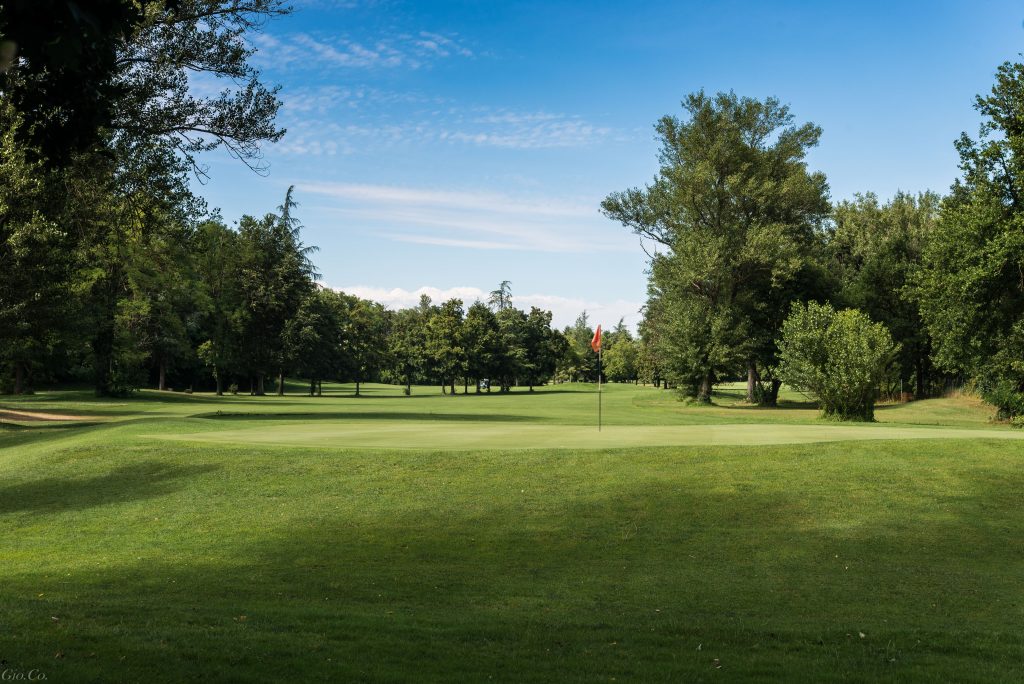 6th June 2023 | Alps Tour Golf
The Tour heads back to Italy for the inaugural 2023 Croara Alps Open.
Pre-Tournament Notes
---
The Tour heads back to Italy for the inaugural 2023 Croara Alps Open. 
Gazzola, June 6th 2023- 
The Alps Tour heads back to Italy this week for the inaugural 
2023 Croara Alps Open. 
The tournament will take place from Thursday 8
th
 June until Saturday 10
th
 June at 
Croara Country Club
near Piacenza, Italy. On Wednesday 7
th
 June, the traditional best ball aggregate to par shotgun pro-am will take place with approximately 25 teams competing.
This is the first time that Croara Country Club will host an Alps Tour event. Being a new event on the schedule, it is sure to be an intriguing week where players will be subject to a new course, and its subsequent conditions. At the end of the event, we will have an inaugural winner of this Alps Tour stop with a new tournament score record for this golf course.
The Field
A very strong field is expected this week in Italy for the 7th event of the season.
All of this season previous winners will be competing for the inaugural 2023 Croara Alps Open title except for Netherland's Kiet Van der Weele who captured 3 titles so far including last week's event in France.
The following top 10 Order of Merit players are expected to compete: Ireland's Ronan Mullarney, England's Jack Floydd, Spain's Quim Vidal, France's Oihan Guillamoundeguy, Italy's Enrico Di Nitto, Netherland's Davey Porsius and Lars Keunen, Spain's Asier Aguirre Izcue and Italy's Gianmaria Rean Trinchero.
The field will be made up of 144 players representing 16 different nations. The players will be competing for a prize fund of €40,000 and 45,000 points. The winner of the inaugural 2023 Croara Alps Open, will earn €5,800 and 6,525 Order of Merit points.
The tournament will be played as a 54 holes stroke play event, where a cut will be made after 36 holes. The top 40 players and ties will compete during the final round scheduled on June 10th.
To view the most up-to-date entry list, click here.
The Course
Croara Country Club located in Gazzola near Piacenza, Italy is situated only a few kilometers from Piacenza and about 96 km south of Milan, close to the border between Lombardy Region and Emilia-Romagna Region. The first nine holes were designed by Buratti and opened for play in 1976. While the second nine holes opened for play in 1983 and were designed by Croze and Lo Cascio. It will be played as a 6065 meters par 71 course.
It is located in an undulating area that is affected by the temperate climate of the close Liguria region. The 18 holes that run alongside the Trebbia River are considered a very technical course with relatively narrow fairways bordered by oaks, chestnut trees and locust trees that offers fascinating sceneries.
This is the first time that Croara Country Club will host and Italian Pro Tour event as well as an Alps Tour tournament. Nonetheless, it hosted the 1st Italian Women's Open in 1987.
Tournament Promoter
Like the majority of the Alps Tour events that are played in Italy, the 2023 Croara Alps Open is organized by the Italian Pro Tour, which is a branch of the Italian Golf Federation. They are responsible for promoting the majority of the professional golf events that occur in Italy.
The main sponsors that support the Italian Pro Tour include DS Automobiles, Fideuram Intesa SanPaolo Private Banking, Kappa, Rinascente and Poste Assicura. In addition, their media partners are the following two Italian newspapers: Corriere dello Sport and Tuttosport. The Italian Pro Tour featured social partner is Sport Senza Frontiere Onlus and with an official advisor, Infront Italy.
Follow along on 
www.alpstourgolf.com
 or the official "Alps Tour Golf" app to keep up on all the latest news (available on App Store for iOS devices and Play Store for Android).
#risinggolfstars
#raisinggolfstars
Latest Alps Tour Golf News