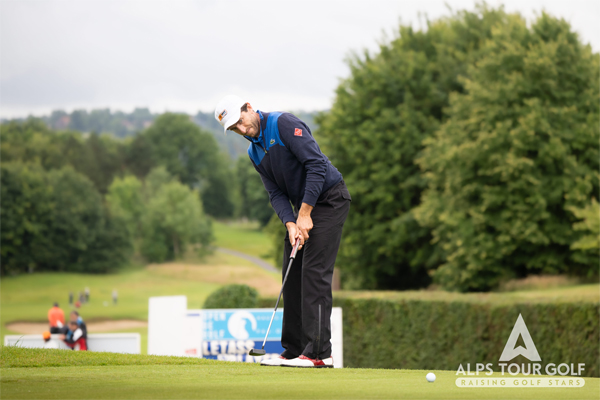 30th June 2022 | Alps Tour Golf
Edouard Espana leads after Round 1 at the 2022 Hauts de France-Pas de Calais Golf Open mixed event.
St.Omer, June 30th 2022– France's Edouard Espana has a 1 shot lead after Round 1 at the 2022 Hauts de France- Pas de Calais Golf Open co-sanctioned event with a 3 under-par 68. France's Franck Daux, amateur Julien Sale and Italy's Andrea Saracino are in a three-way tie for 2nd place at 2 under-par. In a tie for 5th place at 1 under-par: Davide Buchi, Sander Aadusaar, Theo Boulet (am), Eemil Alajarvi, Manuel Morugan and Vince Van Veen.
It was a difficult day with complicated scoring conditions for the first round of the tournament at Aa Saint- Omer Golf Club near Saint- Omer, France. It began as a cold, windy and overcast morning which then developed into a cold consistent rain throughout the afternoon until the sunshine started peeking through towards the end of the round. Play began at 7:30 this morning from both the 1st and 10th hole. The Alps Tour players are playing the golf course as a 6182 meters par 71. The LETAS players are playing the golf course as a par 73.
The 2022 Hauts de France – Pas de Calais Golf Open is a co-sanctioned tournament between players from the Alps Tour and LET Access Series. The event is being played on the same course with alternating tee times between the Alps Tour players and LETAS players. The players are competing for two different dedicated prize funds and thus trophies.
First Round Players Quotes-
Edouard Espana, France shot a 3 under-par 68 round with 4 birdies and 2 bogeys to have a 1 shot lead at the conclusion of the first round. After his round, he commented on how tough the conditions were today: "I'm very happy with my day, it was not easy today, there was a lot of rain, also the pin positions weren't easy for a first round so you had to be very concentrated right away."  When asked which part of his game helped him the most during the round, Edouard commented: "I didn't make any mistakes with my long game today, on this course you need to focus on hitting the correct part of the greens and forget the pins which is what I did today. My short game was crucial for putting together my score." He also mentioned on how, "The course is difficult, you have to hit good shots and make good choices. You have to have your entire game very solid to have a round under par on this course. That's what happened for me today and I'm very happy. Now I want to rest and concentrate on tomorrow's round so I can be rested and refocused to start again with the same mindset and game plan."  
France's Franck Daux shot a 2 under-par 69 round today with 3 birdies and a single bogey to be in a three-way tie for 2ndplace. He is currently playing a good stretch of golf and finished 3rd in the 2022 Open de la Mirabelle d'Or. After his round, Franck commented on his performance: "I've played here many times when it was a Challenge Tour event and I've had some success here over the years. I think I know how to manage the course, this isn't the typical course we are used to playing. On every shot you need to be focused on how you want to execute it and where to place each tee shot. Also, being aggressive on this course will not reward you. I think it's why I played well. It is a very strategic course." He wants to keep the same game plan tomorrow considering similar conditions:"I just want to place some good tee shots and play safe and always remember that a par is good on this course." 
Julien Sale, French amateur and currently 2nd in the Order of Merit is also in the three-way tie only 1 shot off the lead with a 2 under-par, 69. He finished 2nd last week and is continuing his positive play this week. In today's round, he had a steady front nine and then 3 birdies and 1 bogey on the back nine. After the round, Julien was very happy with himself, especially with how he dealt with his patience in the tough conditions he had to face. "The key of today's round was patience. The course isn't easy in good conditions so today I just tried to be very patient with myself and do one shot at the time and see what happens at the end, which turned out pretty good."  He is enjoying the opportunity to have the LETAS players compete on the same course as the men's: "It's really cool to have the ladies here, it's cool to see them play the same course as we do and see how their score compares to ours."

Italy's Andrea Saracino is the final player in the three-way tie for 2nd place with a first-round score of 2 under-par. He commented at the conclusion of his round how: "The course is very difficult especially due to the weather conditions, the rain and the wind. The greens are very difficult but my putting worked really well today. I made a lot of clutch par putts and I'm happy with my birdie on the final hole."
In a tie for 5th place at 1 under-par and 2 shots from the lead: Davide Buchi, Sander Aadusaar, Theo Boulet (am), Eemil Alajarvi, Manuel Morugan and Vince Van Veen.
There are 15 different nationalities represented among the 80 players this week. The players will be competing for a prize fund of € 40.000 and 45,000 Order of Merit points. The winner of the 2022 Hauts de France- Pas de Calais Golf Open will earn €6,400 and 6,525 Order of Merit points.
LETAS-
In the LET Access Series tournament, two players share the lead at four-under 69. Momoka Kobori from New Zealand was the first one of the two to set the lead while Germany's Patricia Isabel Schmidt was the second player to sign her scorecard with the same score.
In the LETAS players field, there are 64 players represented. They are competing for LETAS Order of Merit points and their prize fund is set at € 40.000. After the round tomorrow, a cut will be made to the top 35 players and ties.
Round 2-
The second round of the 2022 Hauts de France- Pas de Calais Golf Open co-sanctioned event will begin at 7:30am from hole 1 and 10. After the second round, a cut will be made to the top 35 players and ties for both leaderboards, the Alps Tour and LETAS.
For the complete Round 1 Leaderboard or the Round 2 tee-times click here or go on the official Alps Tour Golf app.
Tournament Promoter-
The tournament this week is promoted and organized directly by the host club, Aa Saint-Omer Golf Club.
The tournament presenting sponsors are Région Hauts-de-France and Pas-de-Calais Mon Département. The sponsors and partners that support the 2022 Hauts de France- Pas de Calais Golf Open are CAPSO Communauté D'Agglomération du Pays de Saint-Omer, Najeti Hôtels & Golfs Collection, Autosphere, Renault Saint-Omer, Vittel, Sdez, Sysdeco, France Boissons, Golf + and BFM Grand Littoral.
Follow along on www.alpstourgolf.com or the official "Alps Tour Golf" app to keep up on all the latest news (available on App Store for iOS devices and Play Store for Android)
#risinggolfstars
#raisinggolfstars
Instagram- @alpstourgolf
Facebook- Alpstourgolf
Twitter- @alpstourgolf
15th September 2016 | Alps Tour Golf
Lauro Golf holds the Alps Costa del Sol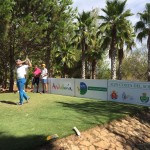 Today starts the Alps Costa del Sol at Laura Golf Resort in Alhaurin. Borja Etchart, defending champion is in good form and will be part of the favourites.
Three of the current Top 5 of the Order of Merit, France's Victor Perez – winner of the Alps de Las Castillas 2016 – and Franck Daux, and last week winner, Federico Maccario (Italy) will battle for the victory.
Alps Costa del Sol is the penultimate tournament of the season, qualifying for the Grand Final in October. All players are focused to gain or keep points to obtain one of the five cards to the Challenge Tour the next season.
122 players including 53 Spaniards look for a victory or a podium which could change their future. Among the national players, Borja Etchart comments: "I am eager to play here. In recent weeks I played very well and I would love to do well this week. I am very happy to return to Andalusia to compete. Summering in Andalusia since childhood and I feel something special for this land. I have been preparing the season and the goal is to get the European Tour card I had four years ago. Lauro Golf tournament is special for many things. It is the penultimate tournament schedule and there is much at stake. In addition, in August there was a break in the schedule and all the players are well prepared for this final straight."
Gabriel Canizares, Alfredo Garcia-Heredia, Jordi Garcia del Moral, Sebastian Garcia, Carlos Rodiles, Javier Ballesteros, the Senior Juan Quiros or Jesus Legarrrea are some of the rivals this week.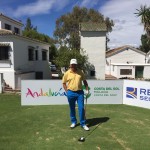 The Alps Costa del Sol will distribute 48,000 € of prizes and will count for the World Ranking, as all other Alps Tour events. After the first two rounds, the top 40 and ties will qualify for two other rounds.
This tournament receives the support of the Tourism Office Costa del Sol, Turismo y Deporte Andalucia, the Royal Spanish Golf Federation, the Sports Council and the Royal Federation of Andalusia. Reale, Solan de Cabras an,d Kyocera complete the private sponsorship. Thanks to the promoter, JGolf18 too!

1st June 2016 | Alps Tour Golf
The Alps Tour meets the sun and showers in French Indies
Alps Tour members landed last Monday in the French Indies on the beautiful island of Guadalupe. Hot temperature, 30°C and 90% humidity, this is the schedule for the week with a few showers for the Open de Saint-François Guadeloupe.
Alps Tour leader Matt Wallace, 4 time back to back winner, won't lift a fifth trophy as he tees off in Sweden on European Tour thanks to an invit. France's Franck Daux, Alps Tour order of merit runner up will try to reduce the gap with the Englishman. Daux won the first 2 events of the season in Egypt. Already 6 events played and only two winners this year.
Defending champion Italy's Andrea Maestroni plays this week on Challenge Tour.
French football star, 98 world champion Alain Boghossian, is part of the field. The scratch player from Valcros is a golf fanatic and is the « Godfather » of the tournament this year.
27th April 2016 | Alps Tour Golf
Tunisia ready for National Open
Port El Kantoui golf course is ready to welcome the Alps Tour for the second edition of the Tunisian Open. Englishman Josh Loughrey (picture-left) won the inaugural Open in 2015 and it was his good luck charm as he sealed a second place at final ranking to earn the right to play on Challenge Tour this season.
The course is in great shape and players are looking forward to testing themselves as the weather forecast is said to be windy. The golf is on the banks of the Mediterranean Sea and it became very challenging. With 70 000 € prize money, Tunisian Open is the richest regular event of the schedule. The winner will received more than 10 000 €.
France's Franck Daux, current leader of the Alps Tour, already recorded two wins this season. He won back to back events in Egypt last February to secure a 1000 point advantage over England's Matt Wallace. The latter, thanks to his win during third event in Egypt, played on Challenge Tour last week and finished at 26th place. He arrived in Tunisia full of confidence about his game.
16th February 2016 | Alps Tour Golf
Daux hold firm in Egypt
Franck Daux kept his advantage going into last round of the 2016 Red Sea Little Venice Open. He shot 71, one under, to secure a 3 shot lead. Matt Wallace of England is two shots back and Austria's Robin Goger and Michele Ortolani of Italy are ties for third place.
The course defended itself way better today as many players struggled with the greens. The pin positions were trickier and the hot temperatures were hard to deal with.
The best score of the day was recorded by France's Thomas Elissalde. The latter won last year on this course combination A/B. The native from Biarritz shot a brilliant 65, 7 under par with five birdies and one eagle.
« You can understand it when you see my card, I putted so well. I holed from everywhere. At the beginning of the round I did not play too well but it went better and better and eventually, I carded a low round. »
Overnight leader Franck Daux struggled to find his rhythm but it is always difficult to follow a low round with another one. He managed to shoot under par though and he is in good position for back to back win in Egypt.
England's Matt Wallace's goal was to be in the last group and he did it. Wallace is still in the hunt for maiden on Alps Tour and his motivation is high to prevent Daux from winning twice.
The cut felt at +2, 44 players including one amateur, France's Antoine Moreau tie for 13th.
15th February 2016 | Alps Tour Golf
Daux set rythm in Sokhna
Franck Daux of France kept on shinning in Sokhna golf club. He fired 63, -9 and set the course record af A/B course. He only had one bogey because of a penalty he gave himself on 15th fairway.
It was a great day in Sokhna today. The sun was generous and hot temperatures warmed up the atposphere quickly. The club house leader of morning players was Belgium's Kevin Hesbois with -5.
« I had to say, I holed many putts and that was the key today. I had some dropped shots but all in all a good day though. »
Enlgand's Liam Harper and France's neo pro Léonard Bem signed for same score to tie for second position but the leader took a four shot advantage thanks to stunning 63.
Obviously every part of his game went in the right direction but his playing partners appreciated his honesty as well.
Daux grounded his ball and he made it move on the 15th fairway. He had to replace it and dropped one shot.
« It was obvious that it was my fault. The ball moved half a couple of centimeters and still, it had moved. »
Enrico Maccario said « It was very classy and honest. Even if we are playing a gentlemen sport and this behavior is normal, it is always very nice to see that it happened. There was no witness, neither Léo or I did see anything. So very elegant from Franck. »
Franck Daux won his maiden title last week and he said his confidence is high and that he hit very close to the pins.
« I have been playing well for a couple of weeks now and I tried to keep on staying focus to the play and not to be a spectator of myself. I adapted my putting well on greens wich were a bit pumpy at the end of the day. Very happy with this nice advantage after one round. »
11th February 2016 | Alps Tour Golf
Daux sealed maiden win in Sokhna
France's Franck Daux sealed maiden win in Ein Bay Open. He signed for impressive 65, -7 to win with a 3 shot advantage over overnight leader, Julien Forêt. A group of 3 players tied for third place : England's Matt Wallace, Spain's Daniel Osorio and Enrico Di Nitto of Italy.
It was only slightly breezing today on Sokhna golf course and those fair playing conditions were perfect to expect low scores. Franck Daux took advantage not to be in the last group. He admitted it was a nice position to go for hunting the leaders. His target was very ambitious.
« I knew I was 3 shots back and I figured that Julien (Forêt) could shot -5 so my goal was -9. I started pretty well, I hit really solid iron shots and I managed to hole putts very soon. I made birdie on the 1st, third, 6th and 7th so I turned -4. I saw that I was tie with Di Nitto I think but they were 3 holes behind me.
I kept on saying to myself that it was not enough and I holed a hat trick of birdie from the 10th. Finally I holed two good putts, more then a meter at the end of the round and it could have been different if I had missed them.
I was 3 of 4 times in contention last year but it was too early. You know I almost quit golf 2 years ago but I gave myself one last chance and when I was leading last Spring in Spain it was to soon. Now I feel way more confident and that makes the difference. I am very happy with the work of my coach, Laurent Cabanne. We just came back from 2 weeks in the USA to practice and I am sure it was a big part of my success today. »
With this win, Daux earned an invitation to play the Egyptian Challenge Tour next April.
9th February 2016 | Alps Tour Golf
Daux on his own in Egyt
Franck Daux of France shot 67, -5 during opening round of Ein Bay Open in Sokhna Golf Club in Egypt. A group of three players is one shot back, England's Ben Wheeler, Italy's Enrico Di Nitto and Spain's Daniel Osorio.
The weather was fair today, nice and sunny in the morning and with a little breeze in the afternoon. Ein Bay Open is the first of the 3 event winter series in Egypt and the winner will earn an invitation to play the Egyptian Challenge Tour in April.
Many players beat the course as 23 of them shot under par. Defending champion, France's Thomas Elissalde struggled to recall the good memories he had on the course as he signed for a 77, +5 card as his younger brother Paul.
A pack of seven players is tie for fifth place with -3. Among them, England's Tom Shadbolt and France's Julien Foret who won the Coupe de France Pro in Morocco mid January.
The projected cut is +1.
10th October 2015 | Alps Tour Golf
Bech easy winner in Spain
Pol Bech let no chance to his closest challengers to catch up with him. He increased his advantage to 3 shots to win the 2015 Alps de Extremadura with -14 total. DarIus Van Driel recorded his 5th second place of the season.
He had a 2 shot lead over Darius Van Driel when he teed off in the last group. He dropped on shot on the first but he erased very quickly the mistake by 5 birdies in a row from the second. Van Driel managed to stay in contact but clearly his game was not sharp enough to threat the Spaniard. After front nine, Bech had a 4 stroke lead.
Meanwhile, the best score of the day was signed by France's Franck Daux, He holed 6 birdies on the first nine from the 4th and went back to the club house with -1 so it climbed on the third step of the podium by his one with -7 total.
Van Driel kept his second place and since the end of summer break, in 5 tournaments he had this incredible results : 3rd, 2nd,2nd, win, 2nd. Obviously he increased his leadership on top of the Alps Tour ranking with now 2 event to go.
Latest Alps Tour Golf News