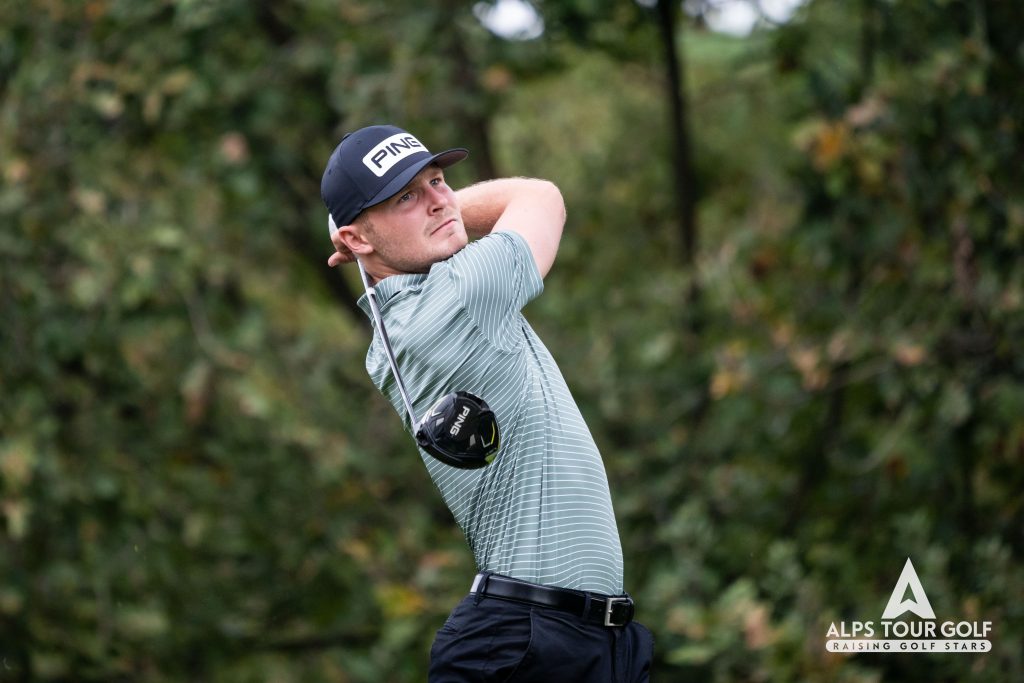 15th November 2023 | Alps Tour Golf
13th February 2018 | Alps Tour Golf
2018 Alps Tour season is well underway in Sokhna, Egypt
Round 1 of the Ein Bay Open ended on a 3-way tie at -6 today at Sokhna Golf Club, Egypt.
Michele ORTOLANI (ITA), Filippo BERGAMASCHI (ITA) and David CAREY (IRL) led a pack of 102 rising golf stars to finish the day at -6 under par.
Overnight heavy rain showers did not prevent players from hitting the first strokes of the 2018 season. Weather conditions were particularly good throughout the day despite wind picking up in the afternoon. Temperatures reached 20 degrees Celsius.
« It was a nice day today. I was 2 over after 3 holes, I needed to get rid of the winter dust » co-leader Michele ORTOLANI said at the clubhouse. « I was a little under pressure but I managed to fix up my game. Fortunately, my putting was very strong during the day I had a few key puts.  I was lucky to have a great shot on the 10th which gave me 2 under. It was great boost. I'm very happy with the round I had today » he added.
« We're glad to host the Alps Tour for the 6th year in a row » Ali Mohamed Ali, Golf Director at the Sokhna Golf Club said earlier. « This is the best place for Alps Tour players to play right now » he concluded.
The Ein Bay Open continues tomorrow with round 2. First tee time at 7.15 am  (all leaders in the morning).
Latest Alps Tour Golf News