26th October 2019 | Alps Tour Golf
5th April 2019 | Alps Tour Golf
Cianchetti knows how to deal with Katameya Dunes
The second round of Katameya Dunes Open, the last tournament of the second "Egypt Winter Series" is now over, leaving only 47 players in the field to compete for the 40,000 euros prize money at stake. The cut fell at +3, showing how hard the Lakes course at Katameya Dunes was playing these days, with only 17 players finishing the 36 holes under par.
The course seems to suit Italian Luca Cianchetti very well though, as he is leading at 137 – minus 7 – improving his position by one step, since yesterday he was second at minus 5; Cianchetti, 23, has now a 2-strokes advantage over his fellow compatriot Federico Maccario, 24.
"I've not played as good as yesterday, I must say" Cianchetti conceded, "but I was always focused trying to make the right choices, especially after the first shots, and I scored -1; on the back nine my game improved although I did not make as many putt as yesterday – 4 birdies today, 8 on the first round. I had a stupid bogey on 17 after a bad tee shot but I recovered with a birdie on 18 – a par 5 – hitting the green in two and 2 putts from a long distance, I'm very happy the way I've reacted. The course is changing a bit, the greens are harder and a bit faster because of the sun and the wind ».
« This is our third tournament in 15 days, we might start to feel the fatigue but I can say I was able to compensate it by always focussing on doing at my best. It is certainly a part of the work I've been doing in the last months with my coaches », concluded Cianchetti.
The best round of the day was posted by Swiss Artur Ameil-Planchin who added a spotless 66 (6 birdies and no bogeys) to his first round 76 and climbing from tied 64th to tied 7th.
Tomorrow the leading players – Cianchetti and Maccario – will tee off in the last group at 11:07.
Second round leaderboard: click here
Final round tee times: click here
Stay tuned! www.wp-alpstour.ocs-sport.com and the app « Alps Tour Golf » (on App Store for iOS devices and Play Store for Android) will keep you updated on every news about Alps Tour.
Instagram @alpstourgolf
Facebook @Alpstourgolf Satellite
Twitter @AlpsTourGolf
21st October 2016 | Alps Tour Golf
Wallace in the hunt for a sixth title
Matt Wallace, Alps Tour multiple winner, is heading to Grand Final by AXA final round with a 2 shot advantage over Italy's Federico Maccario. The Englishman shot 66, -5 thanks to 3 strokes earned on the last two holes, birdie-eagle.
Wallace already wrote a chapter of the Alps Tour history book. The record is amazing and almost unbeatable. The 26 year old player won his maiden title in Egypt in February and it was the launch of an incredible series. From this win, he won four other titles in four events. The previous record was three victories in a season, France's Julien Quesne in 2007 or Italy's Matteo Del Podio in 2010 for example.
Thanks to these results, Wallace got some invitations to play on Challenge Tour and main Tour where he made cuts.
Tomorrow, the story could be even better if he manage to lift a sixth trophy.
« I battled hard off and I got a really good start and I was disappointed if I did not finished 4 under or better. On the 17th, I hit a great shot to make birdie and on the last, it was just the two best swings of the day that sets me up for an eagle chance and I rolled in.
You just have to play the better golf you can. Tomorrow, I am looking forward to going out there and playing my hardest again and hopefully be in this position tomorrow.
My family is her with me and it is a bit special because they haven't seen me winning this year. It is nice to have them, I told them to come if they could because I will won the order of merit anyway, but to play well is nice in front of them. »
On his toes, for a second win this season, Federico Maccario, winner last month in France, then France's Jean-Pierre Verselin and Richard Jouven are one shot further.
16th October 2016 | Alps Tour Golf
Pitoni sealed third win back on home soil
Italy's Stefano Pitoni won his third victory this season thanks to final round 64, -15 total, in Abruzzo Open. After his maiden win in La Pinetina last June, then a second trophy in Saint Malo Open in July, the 26 year old player grabbed a third title back on home soil.
He gained three shots on his last two holes, birdie-eagle, to take the club house lead and eventually, none of the players behind could catch up with him.
Fellow countrymen Federico Maccario and Enrico Di Nitto are ties for second place one shot further. They both signed for 69.
France's Raphaël Marguery had solid round, 67, to finish at 4th place on his own a shot back.
Overnight leader, Tom Shadbolt, could not beat the par today and finished 5th tie with Robin Goger, Uli Weinhandl and Thomas Elissalde.
Time to have a look at the Alps Tour ranking. Despite 3 wins in 2016, Pitoni is at 6th place and needs to confirm next week. Victor Perez who missed the cut in Abruzzo Open slept from 2nd to third place. Enrico Di Nitto took his place. Tom Shadbolt is now at 4th position and Franck Daux 5th. Federico Maccario is 7th.
The Final next week is to be played on same course as the Abruzzo Open. The winner will earn 9750 €, the second biggest check of the season and many players could still be part of the graduates.
15th October 2016 | Alps Tour Golf
Shadbolt in the race for back to back win
England's Tom Shadbolt shot best score of the day to take a one shot lead going into last round of Abruzzo Open. He has an opportunity to win a second title back to back after his victory in Spain in Alps Costa del Sol last month.
The 28 year old player was the first round leader but he struggled to hole birdies during second round. Today, after third round eventually started after 30 minutes delay due to threat of lightening, he recovered his feeling on greens with his putter. He had an amazing series of 6 birdies in a raw from the 4th hole. He turned first nine with score of 29 as he had birdie as well on the first hole.
He only dropped one shot on the 13th and signed for 63, 8 under, tie for best score of the week.
Italian duo Enrico Di Nitto and Federico Maccario is only one shot back. The latter won this season in France but Di Nitto still in the hunt for a maiden title.
A pack of 4 players is 2 shots back of the lead and if one of them shot low tomorrow, the winner might be an outsider such as Daniel Young, Julien Forêt, Kevin Hesbois or Daniel Berna.
14th October 2016 | Alps Tour Golf
Maccario takes half way lead in Abruzzo Open
Federico Maccario shot brilliant 63, 8 under par, best score of the day to take half way lead with -11 in Abruzzo Open. The 22 year old player had flawless card with one eagle and 6 birdies. The overnight leader, France's Raphaël Marguery, signed for a 69 two-under-par card to be second on his own heading to the week end, two shots back of the lead.
Players managed to tame the great course of Miglianico and many figures in red today. The cut felt at one under par and Victor Perez, currently 2nd at the Alps Tour ranking won't play this week end and the risk is important for him to slide as all his challengers made the cut. Among them, Enrico Di Nitto shares third place with David Berna, both at -8 total.
Di Nitto is still fighting for a win this season. He finished second twice, in Tunisia and Italy, third attempt might be the one but his fellow countryman Maccario enjoys 4 round event as he won the Citadelle Trophy International last month. A win this week would give him a huge chance to play on Challenge Tour next year.
15th September 2016 | Alps Tour Golf
Lauro Golf holds the Alps Costa del Sol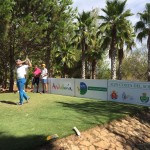 Today starts the Alps Costa del Sol at Laura Golf Resort in Alhaurin. Borja Etchart, defending champion is in good form and will be part of the favourites.
Three of the current Top 5 of the Order of Merit, France's Victor Perez – winner of the Alps de Las Castillas 2016 – and Franck Daux, and last week winner, Federico Maccario (Italy) will battle for the victory.
Alps Costa del Sol is the penultimate tournament of the season, qualifying for the Grand Final in October. All players are focused to gain or keep points to obtain one of the five cards to the Challenge Tour the next season.
122 players including 53 Spaniards look for a victory or a podium which could change their future. Among the national players, Borja Etchart comments: "I am eager to play here. In recent weeks I played very well and I would love to do well this week. I am very happy to return to Andalusia to compete. Summering in Andalusia since childhood and I feel something special for this land. I have been preparing the season and the goal is to get the European Tour card I had four years ago. Lauro Golf tournament is special for many things. It is the penultimate tournament schedule and there is much at stake. In addition, in August there was a break in the schedule and all the players are well prepared for this final straight."
Gabriel Canizares, Alfredo Garcia-Heredia, Jordi Garcia del Moral, Sebastian Garcia, Carlos Rodiles, Javier Ballesteros, the Senior Juan Quiros or Jesus Legarrrea are some of the rivals this week.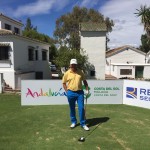 The Alps Costa del Sol will distribute 48,000 € of prizes and will count for the World Ranking, as all other Alps Tour events. After the first two rounds, the top 40 and ties will qualify for two other rounds.
This tournament receives the support of the Tourism Office Costa del Sol, Turismo y Deporte Andalucia, the Royal Spanish Golf Federation, the Sports Council and the Royal Federation of Andalusia. Reale, Solan de Cabras an,d Kyocera complete the private sponsorship. Thanks to the promoter, JGolf18 too!

11th September 2016 | Alps Tour Golf
Maccario enters top 5 thanks to victory in Preisch
Italy's Federico Maccario defeated two opponents in a play off to win his second title on Alps Tour. After final round 71 and -11 he had extra work to achieve to lift the Citadelle International Trophy – Preisch.
He teed off in the last group with fellow countryman Niccolo Quintarelli. They seemed to climb slowly but surely to the top of the ranking. Meanwhile, a famous name appeared on the leaderboard. Matt Wallace was chasing the leaders and he knows how to take charge. The latter had 5 wins in his five last events on Alps Tour. But it was a bit late and eventually, his final total score was -10 tied for fourth place with Enrico Di Nitto.
France's Alex Daydou, 20 year old rookie, fired 69 and was the leader at the club house but on course, the two Italian players were -12 teeing off the 18th hole.
They both dropped one shot there and an extra time was needed to deem the winner. Quintarelli bogeyed the first play off hole and Alex Daydou failed on the second.
With this win, Federico Maccario enters the Alps Tour Top 5 at fifth place.
10th September 2016 | Alps Tour Golf
Maccario and Quintarelli on top at Preisch
Another duo to lead heading to final round of Citadelle Trophy International-Golf de Preisch. Italy's Federico Maccario and fellow countryman Niccolo Quintarelli share pole position with -10 total.
England's Andrew Cooley is one shot back.
Another beautiful day near Luxembourg border. Overnight leaders, Poncelet and Elissalde both failed to keep their status. The course beat them and none shot under par. Italian duo took this opportunity to lead thanks to great golf and scores. Maccario shot 66 thanks to 7 birdies and only one dropped shot on the 11th. His compatriot Quintarelli had more of a roller coster round with one double bogey and a bogey but still signed for 68 to join the leading score.
Big hitter Andrew Cooley shot the best score of the day 65 to be in contention for a 4th win on Alps Tour after three Egyptian titles. Matt Wallace shot one under today for 9th place tie. He is 5 shots back of the lead. A sixth win in a row might be difficult to achieve.
3rd July 2015 | Alps Tour Golf
Sunny win for Maccario
Italy's Federico Maccario won his maiden title on Alps Tour with 67 as final round and – 17 total and lift the Flory van Donck trophy in Mont Garni Golf Club. His fellow countryman Valerio Pelliccia finished second on his own thanks to a seven under par card. A group of three players share third position of the podium, France's Raphaël Marguery, England's Josh Loughrey and Spain's Gerard Piris.
The latter learnd the hard way that golf can provide incredible or amazing story for joy or tears. Piris was co-leader at -17 teeing of the 17th. He had just holed for birdie on par 5 16th and was tie with Maccarrio. But the golf course played a bad trick to the Spaniard and he dropped 4 shots to slide from the leading position to the third.
With this win, Federico Maccario jumped to the 13th place of the order of merit. Harry Casey keeps his pole position, ahead of Damien Perrier, Josh Loughrey, Léo Lespinasse and Matt Pavon.
Latest Alps Tour Golf News