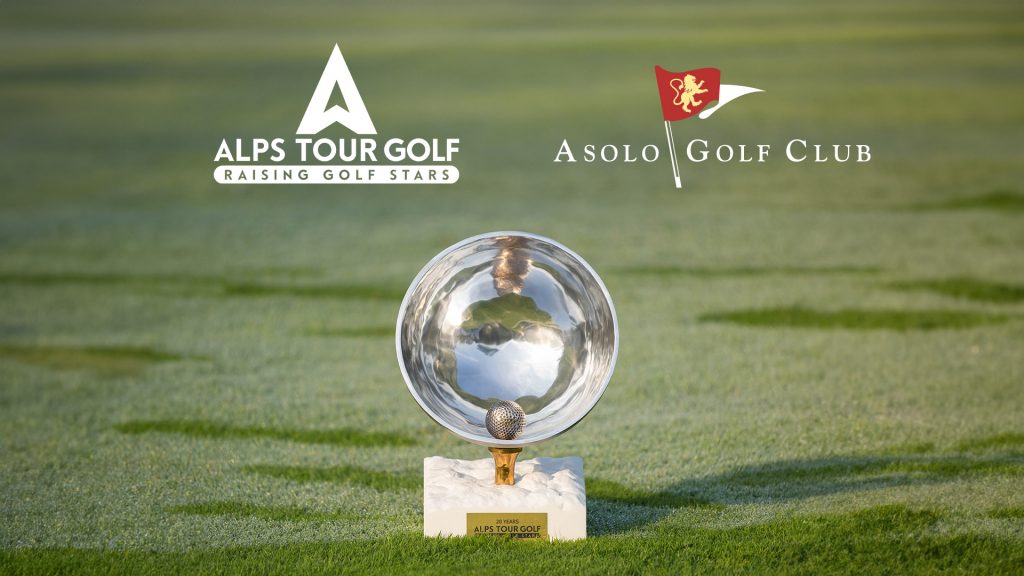 22nd September 2023 | Alps Tour Golf
Asolo Golf Club will host the 2023 Alps Tour Grand Final Presented by AURALIS Limitless Lighting.
Asolo, September 22nd 2023– The Alps Tour is proud to announce that the 2023 Alps Tour Grand Final Presented by AURALIS Limitless Lighting, will take place from October 18th – 20th at Asolo Golf Club near Treviso, Italy. The 2023 edition will mark the first time that Asolo Golf Club will host the Alps Tour Grand Final and 9 years since it last hosted an Alps Tour tournament.
For this year's final, we are very honored to have AURALIS Limitless Lighting as the title sponsor of our event.
"I would like to extend my sincere appreciation to our friend and partner Umberto Cuomo, owner of Golf 2.0 Megastore and Edoardo Gherardi who have enabled us to organize this year's Grand Final. After an absence of nine years, we are very excited to return to Asolo Golf Club. It will be an opportunity for our young talents to discover this beautiful course and to put on a great show for the members and golf fans of the region." said Estelle Richard, Alps Tour Chief Executive & Operations Director.
"I am delighted that this year's Alps Tour Grand Final will be held at Asolo Golf Club. It is a very technical course and will be an excellent venue for the final tournament of a very important season for the Tour. It will be a great test that will show the true value of all participants. I'm also very appreciative that Kiet Van der Weele, who captured three wins this season and immediately qualified to play on the Challenge Tour, decided he will be in the field competing in Asolo. This makes us very happy as with his commitment, all of this season's best players will be present." said Alessandro Pia, Deputy Director of Tour Operations and Tournament Director
The players in the field will compete over 54 holes with no cut for a prize fund of €50,000 and 60,000 Order of Merit points. The winner's share will be of €10,000 and 9,500 Order of Merit points. In case of a tie after 54 holes, there will be a sudden-death play-off to determine the winner.
At the conclusion of the 2023 Alps Tour Grand Final Presented by AURALIS Limitless Lighting, the top 5 players in the Order of Merit rank will be awarded a Challenge Tour card for the 2024 season.
To be eligible to participate in the tournament, an Alps Tour member, whether professional or amateur player, they must have participated in at least 5 events in 3 different countries. The first 50 professional players and ranked amateurs in the 'Top 50' are eligible to compete.
The 2023 Alps Tour Grand Final Presented by AURALIS Limitless Lighting will be played on Asolo's Golf Club red and green course. The course will be set up as a 6280 meters, Par 72.
Asolo Golf Club is home to 27 holes of golf (red, green and yellow courses) and the Asolo Golf Academy for players of all levels. Beyond the golf, Asolo Golf Club offers a well-equipped fitness center with a sauna, massage room and relaxation area, a soccer field, children's playground, and tennis courts. During the summertime, there is also a swimming pool surrounded by greenery. Asolo Golf Club also has a guesthouse and a large conference room.
For more information on the 2023 Alps Tour Grand Final Presented by AURALIS Limitless Lighting, visit the official Alps Tour Website www.alpstourgolf.com, and follow the official Alps Tour social media handles on Instagram, Facebook and Twitter.
#2023AlpsTourSeason
#2023AlpsTourGrandFinal
#raisinggolfstars
#risinggolfstars
21st January 2015 | Alps Tour Golf
Inaugural Tunisian Golf Open Announced
The Alps Tour is pleased to announce the hosting of the inaugural Tunisian Golf Open to be played from April the 30th to May the 3rd on El Kantaoui Golf Course near Monastir in Tunisia. The exiting new tournament will be the first time since the 1985 Tunisian Open and the 1995 Tunisian Challenge that a leading golf event will be held in Tunisia. The course will be a composite as if was played on European Tour.
The 2015 Tunisian golf Open is being played with the support and great help of the Ministery of Sports and the Tunisian Tourism Office.
Those golfers contesting this new 4 round tournament will be playing for price purse of 70 000 €.
Tour Operations Director Estelle Richard signed a 3 year contrat with the promoter Magreb Media already running the Trophée des Champions de Handball.
Latest Alps Tour Golf News